Making Ends Meet 2005
Travel summer university



Page 1/7



This summer I attended a summer university in Greece and Turkey. From July 8th to July 24th, Aegee-Athens and Aegee-Izmir organised the Making Ends Meet summer university. This was already my third summer university. The group was around 30 people, together with about 15 organisers on average. So enough people to have great fun! And fun we had!!! Luckily I made some photos to relive this great experience. On the following pages you can find a selection I made from my photo archive. It is not the same as being there again, but it is better than nothing eh? :-P

Don't forget to have a look at the last page, because there you can download the whole photo archive in full quality (4 MP). Also, you can find three short movies on that page.


1. Travelling to Izmir
The following photos are from the first part of my holiday: the travel to Izmir. I took a plane from Amsterdam to Athens, where I stayed for one day (with the airport as my hotel! :-). Then together with a few greek organisers and participants we travelled to Izmir by boat. We spend a night in Chios, because we had to change boats there. We arrived in Cesme in the morning and took a bus to Izmir. Finally arrived after two days of almost no sleep!


My KLM plane leaving from Schiphol, Amsterdam


Having a drink in Athens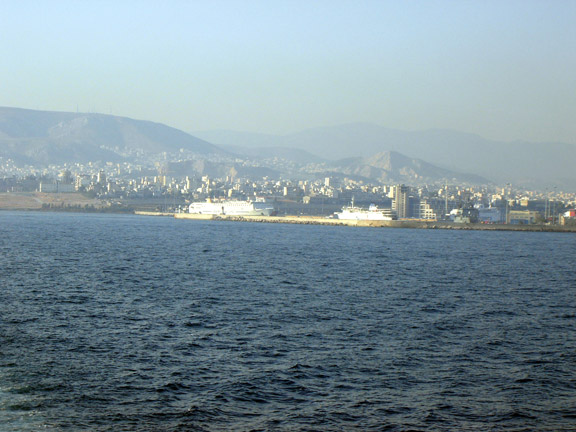 Leaving Athens by boat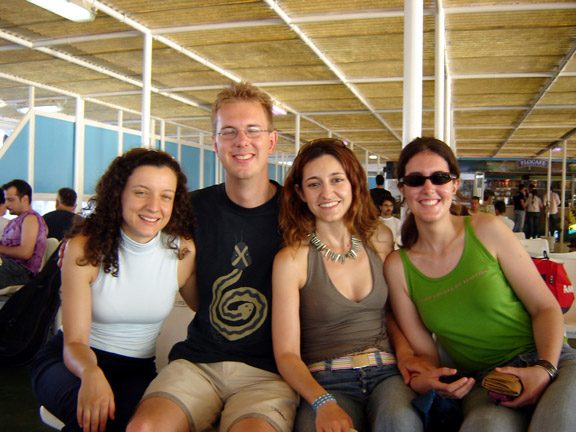 First group photo!


Our lovely boat arriving in Chios


Next page
Page 1
Page 2
Page 3
Page 4
Page 5
Page 6
Page 7
Send me back to the Aegee page!!!