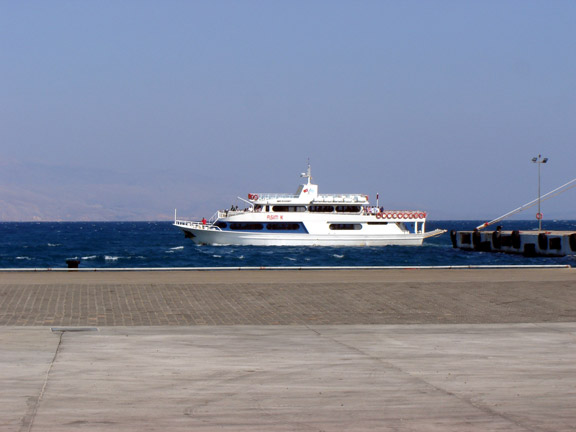 Leaving by boat to Chios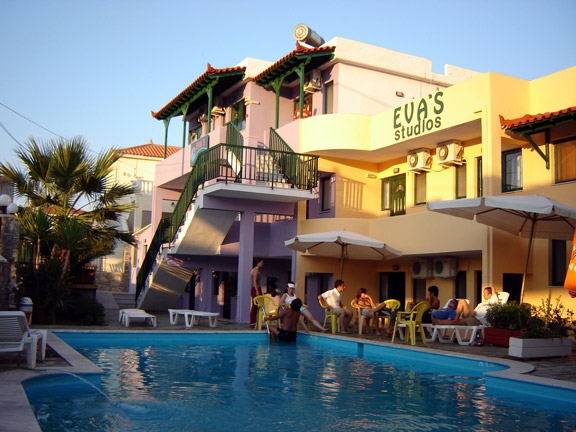 Our very luxary apartments... with swimming pool!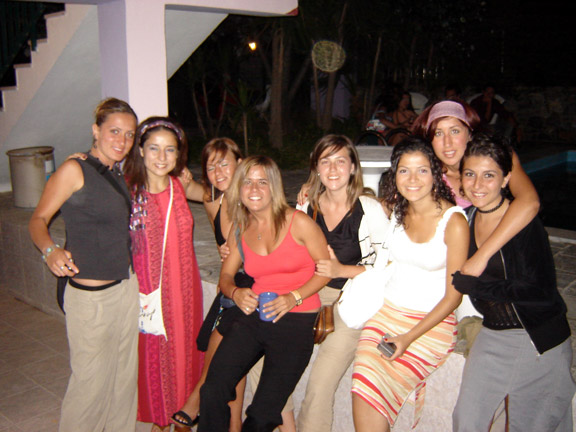 Sweet girls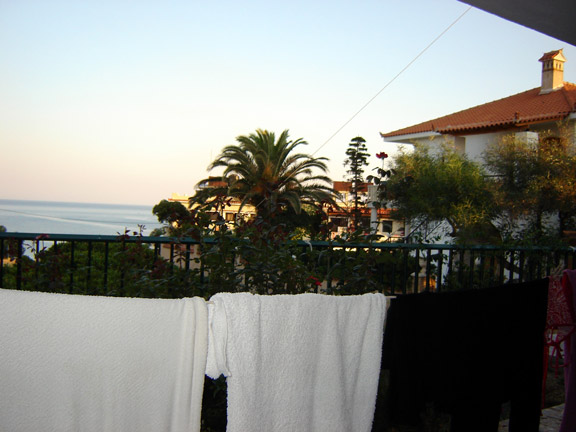 View from my apartment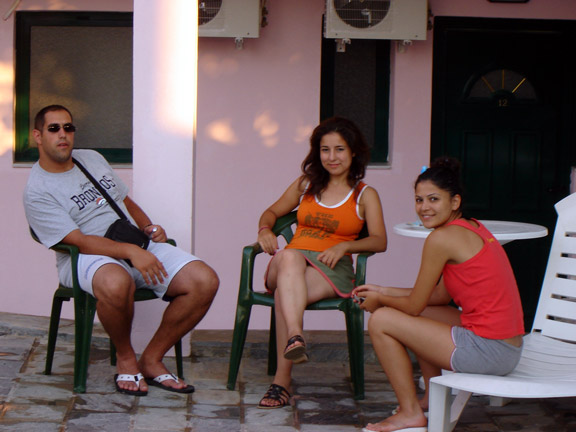 Ago, Sultan and Aysun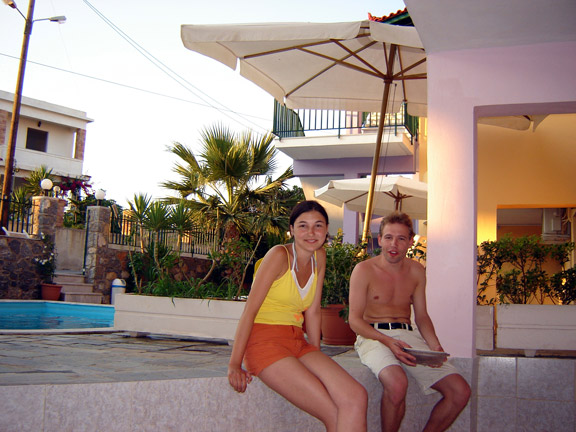 Irina and Bas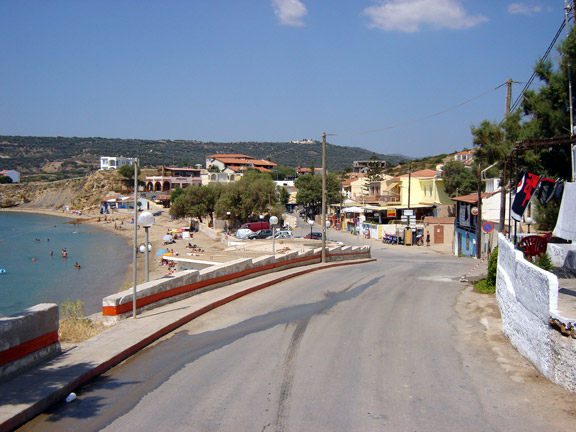 The beach near the apartment


Thumbs up!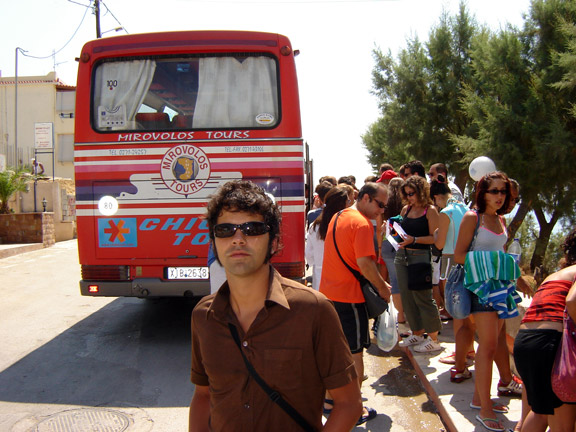 Alberto with cool sunglasses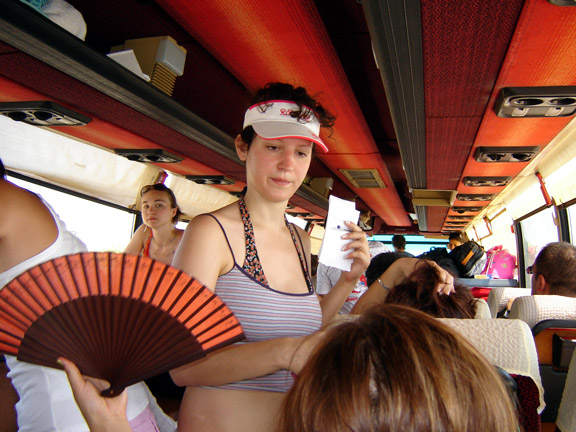 Bettina and a special manual aircondition device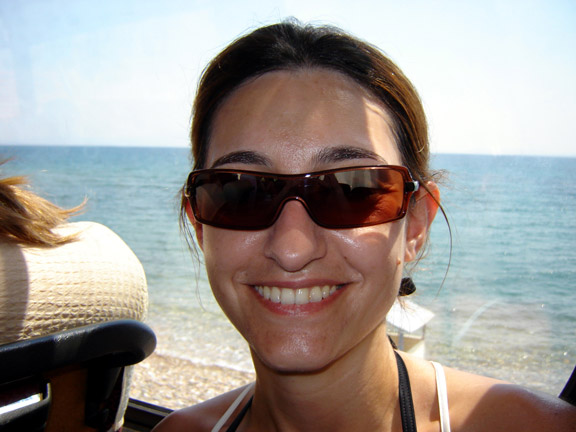 Litsa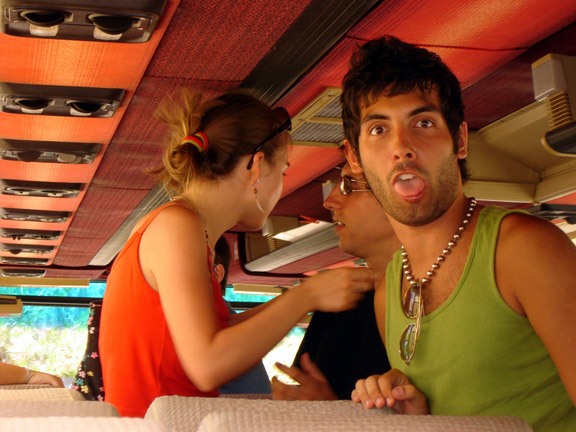 Look what I can do with my tongue!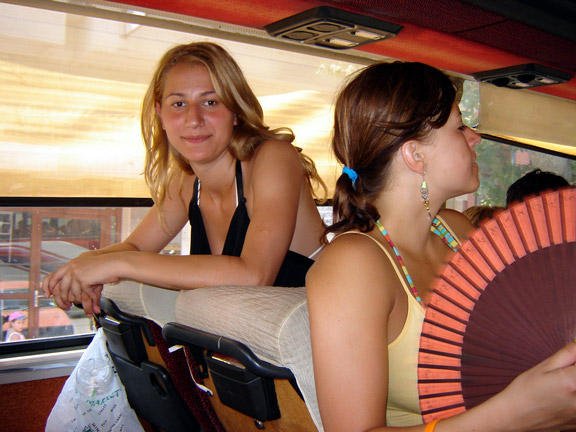 Andreea and Eszter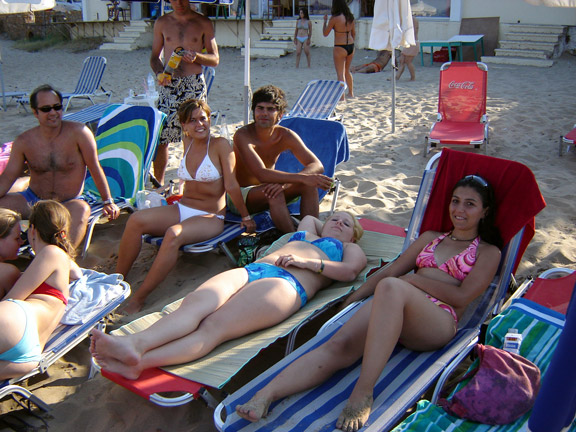 Enjoying the beach...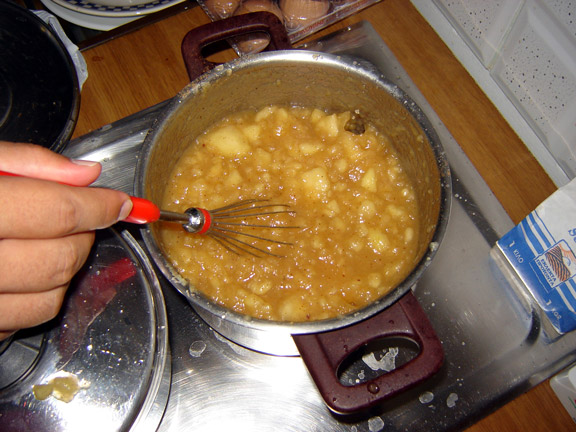 Dutch "appelmoes"
For some reason it doesn't look so tasty on the photo... well anyway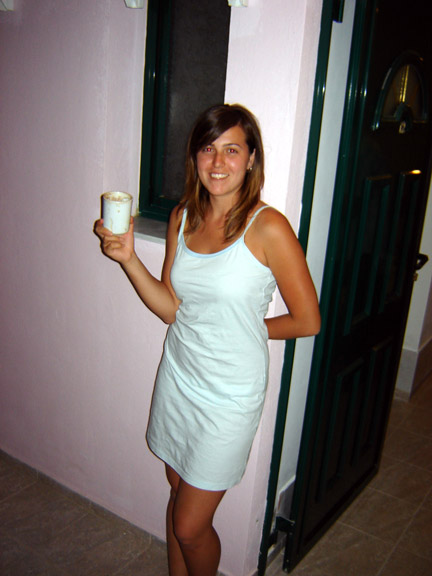 Mambo at night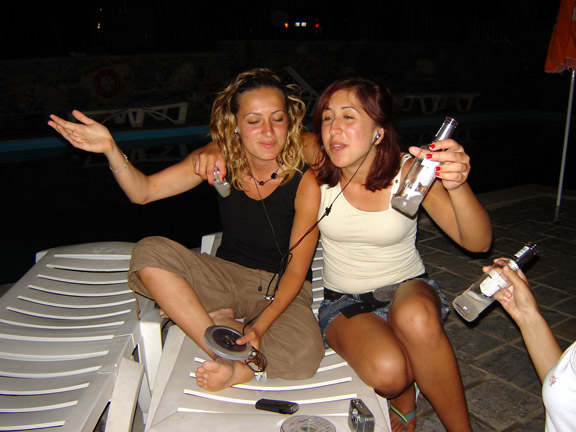 Private party!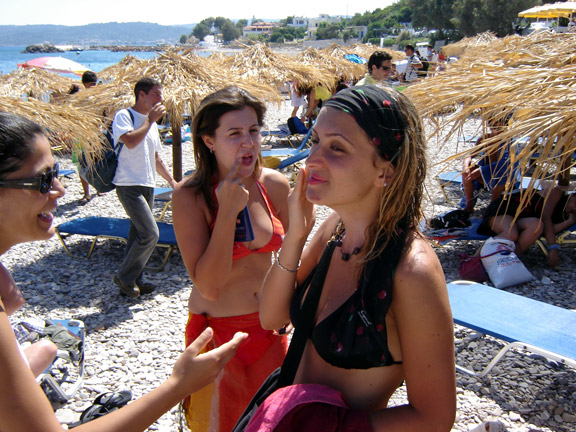 Lipstick experiments...


Look, I even colored my teeth!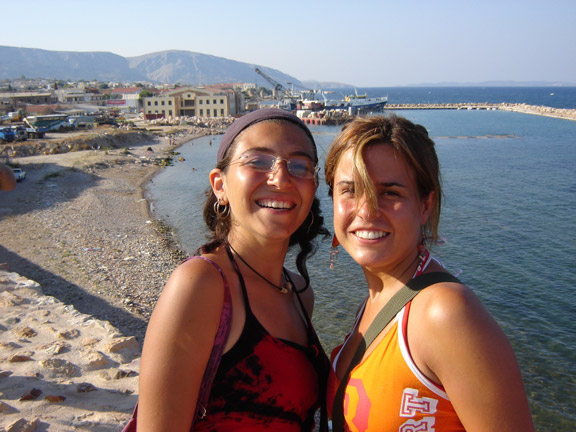 Asli and Vanesa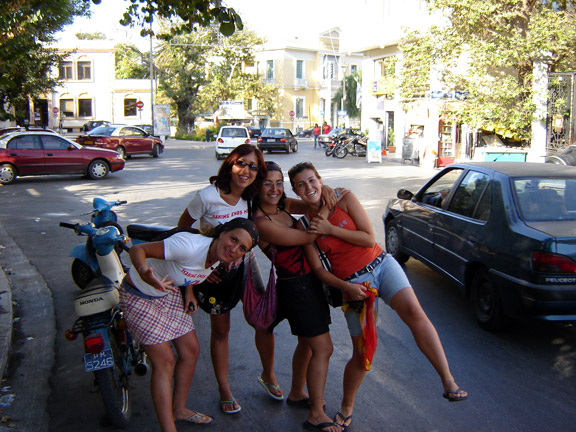 Our great turkish organisers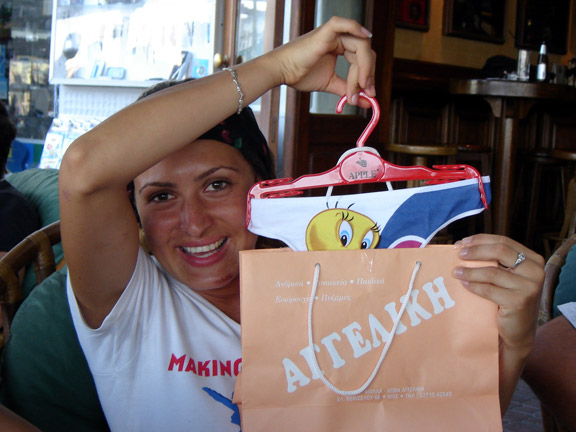 A gift from her secret friend!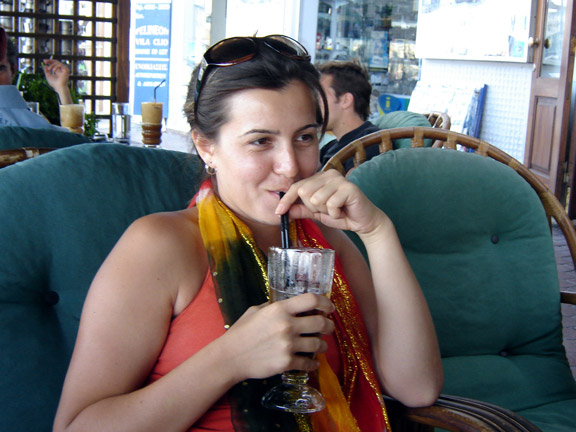 Mambo!


What an adorable shirts you're wearing!